Table of Contents
In this ReviewMent: You will learn the benefits, features, all access pass and frequently asked questions that others are asking about Create studio video animation. It's a made easy animation software developed by Vidello Limited.
What is Create Studio?
Create Studio gives you lots of 3D adaptive characters in an online video editor application, which makes beginners feel like an advance editor. This animation video editor makes it completely easy for anyone to make doodled videos, scroll stopster, video explainers, and whiteboard videos. This will give you the ability to create a variety of videos for customers or for your own online business.
Create full page videos which are available for Mac or Windows pc users. It's video editing software allows you to quickly create mobile stories that you can use on Youtube shorts, Instagram or even Tiktok. Create studio has an easy and quick drag drop studio interface that makes the learning curve non-existing for beginners or anyone who's interested in making awesome videos.
If you're a YouTube Creator or are looking to become a YouTube Creator without showing your face then this is a great tool for you. Easily create explainer videos with 2D that can be monetized later.
Who can use Create Studio video animation software?
Create studio, a video animation software was built for everyone looking to create video content. Freelancers who understand video content, know that it's very important in today's market.
[the_ad_placement id="mid-content"]
You can create Advanced videos to promote businesses, products, local service, or for those content creators, you will be able to monetize video creation without showing your face on social media platforms like YouTube, Tik-Tok, Instagram.
How do I create videos using Create Studio?
Create Studio video creator comes with animated characters, text to speech, available promotional videos to help you make your custom animations within minutes. That means that most of the work that you will do is drag and drop Characters into your scene. Create Studio allows you to create stunning animated videos with just a few simple clicks. Choose the type of element you want to add, then drag it over to the canvas, change it, and publish it.
[the_ad_placement id="mid-content"]
By just adding the essential tools, you may rapidly make video animated images. The official demo film demonstrates how to use the software to quickly create video animations.This is great since it gives you time to create your stories and outline them in Create Studio.
Createstudio Explainer Videos
It's simple to build explanation videos with 2d and 3d characters using the Create Studio. Using the app's already-animated characters and graphics.
For example: Educational videos for children that guide them or explains to them a process or concept, are among the most viewed and valued videos on YouTube.
These types of video creators have an unlimited resources of topics to choose from, which you can deliver quality content and entertainment to your audience with the incredible animations. In animation videos, pre-made animation models are used.
Another way to use Create Studio is by making marketing videos used to tell the story about your company's product, service, or the process of doing business with you. These types are placed on a website landing page and can transition to your blog where you can answer questions or offer business solutions in short video explainers.
Mint is a company that uses these tools to educate their audience about their brand.
Personal Finance Management With Mint – The Best Free Way to Manage Your Money
Scroll Stoppers
Click Stopper Videos are brief videos that prevent a person from scrolling across a website. These videos usually display as a visitor scrolls toward the bottom of a website and usually contain advertisements or information about a product. In just a few minutes, the CreateStudio software can create stunning scroll stops. It's very simple to do, and the quality of your presentation will definitely impress your audience.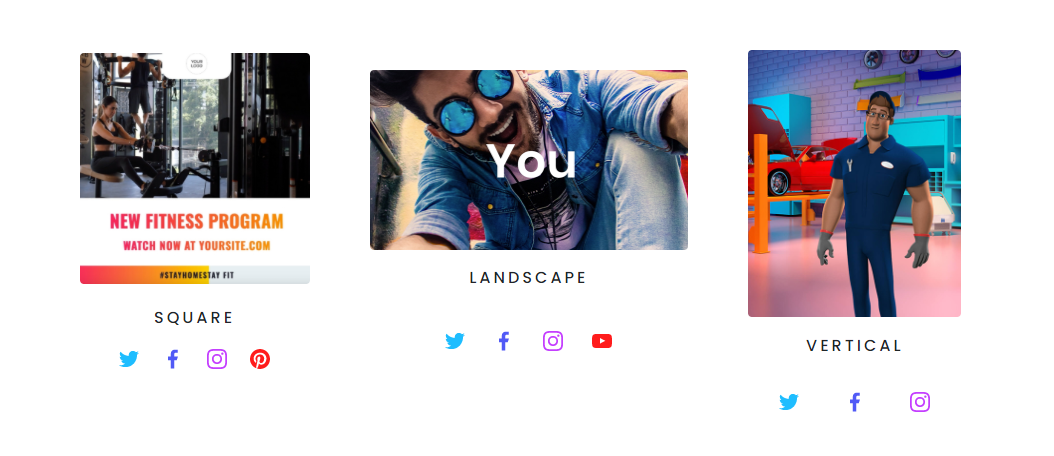 Custom animation with createstudio review
The use of CreateStudio allows the animation to be created from any device by just selecting the required multimedia or content. The tools give you the option of animating the size, text, placement, and opacity, as well as color borders and other elements.
Free content in the CreateStudio Store
There is also a catalog with numerous additional fonts and background templates. A handful of the perks are completely free. Each section can be sorted by the word "FREE" initially. Create Studio adds new content to the store on a regular basis. This means that they are actively giving you value for money.
Import your own content into createstudio
Assume you discovered amazing material on another platform and want to use it. You can also import images, movies, and audio files such as music and voice recordings. Importing is simple because there is no cloud-aware service.
CreateStudio Builder
Studio Builder provides free dragging animation characters and subtitles and many more.

CreateStudio Review | Why purchase it?
Create Studio provides various options for digital marketers, creators, writers, and businesses to generate money online. Nowadays, every animation is finished in a few clicks. Begin creating Studio Program for the first time with the assistance of the software.
---
How many animation characters are included?
Hundreds pre-made templates, access to all assets, all 3d, 2d characters and templates as well as 30+ new templates & new characters – assets. And the best part is that Createstudio is always adding adding to the library.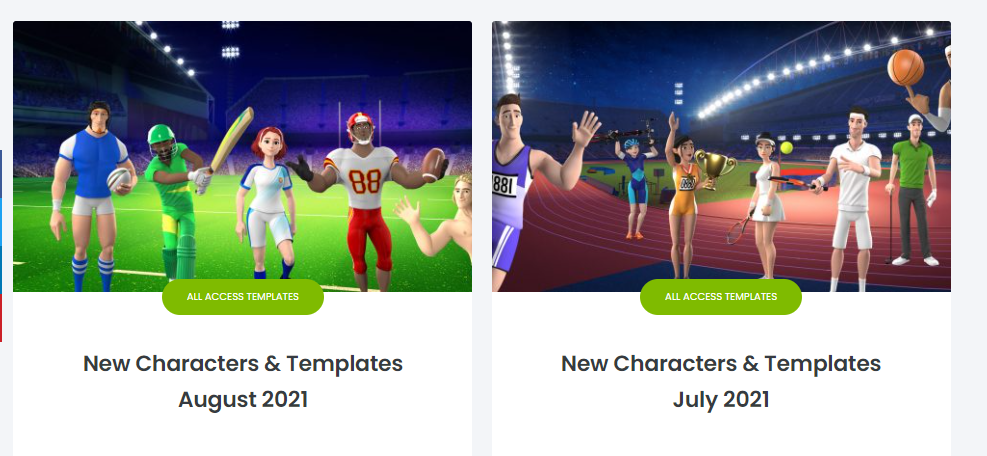 ---
Audio or video tracks can be sped up or down.
CreateStudio now has the ability to alter the speed of sound and music in order to produce fast-motion and slow-motion videos. This is something that give the audience a one of a kind experience with your YouTube or Video content. Or can you just select the part of the video that you want this cool feature to take place.
---
CreateStudio Review – Pros and Cons
Pros:
Made for anyone who wants to start video content creation.
Easy to use for beginners and those looking to get work done at a faster pace.
Learning is made easier with lots of supporting content and video tutorials.
You can sell your content or monetize to create passive income.
Createstudio is always updating their content support or their create studio software.
Your investment has a big return since aside from getting the software you get the knowledge that would cost you additional from other products.
One time payment of $99.
Cons:
This isn't for you if your are not committed to the process of getting the return on your investment.
Doesn't have a StoryBoard process to help build your scenes.
---
Is CreateStudio easy to use?
Yes, Create Studio animation software gives you a large video library on how to do video creation and ads local business videos or ecommerce ads local business. This online software gives you content to access templates, creator ideas, templates club, videos tips, and always has updates on social media with new features like create doodle, motion presets, animation tool and more.
---
How do I create a studio account?
You can start with the CreateStudio Standard Account Which gives you:
Create Studio software (Video editing)
Commercial Use License
Lifetime access
All Features
Doodle Creator
8x Free 3D Characters
20x Free 2D Characters
50 Free Templates
Green Screen
---
How much does CreateStudio cost?
You get access to 100 pre-made templates, all assets, all 2d and 3d characters and templates, as well as 30+ new templates and assets. If you are prepared, the All Access Pass is worth an additional $29.95 each month for the yearly rate. So I would suggest to try out the lifetime $99.00 and then upgrade as you become more familiar with the software.
---
Conclusion
I hope that you like this Create studio review. And if you are ready to make video ads that have lots of features and gives you advanced video software, animation presets, or create custom work, then createstudio video is for you.
Create Studio has lots of youtube content that gives you step – by – step tutorials of some of their doodle effect, animation guides, audio library, and explainers on how the software brings your ideas to life. And even if you don't know what type of content you want to put out. They have a Creator Ideas guide to help you get started. I have seen a TikTok account where they recreate virtual content into animated videos and make money as passive income.
Spin Rewriter 11 | What is Spin Rewriter?
Low Budget Advertising | What Low Budget Advertisements can I use ?
5 Awesome Telegram Things! | Telegram has really up their game with payment